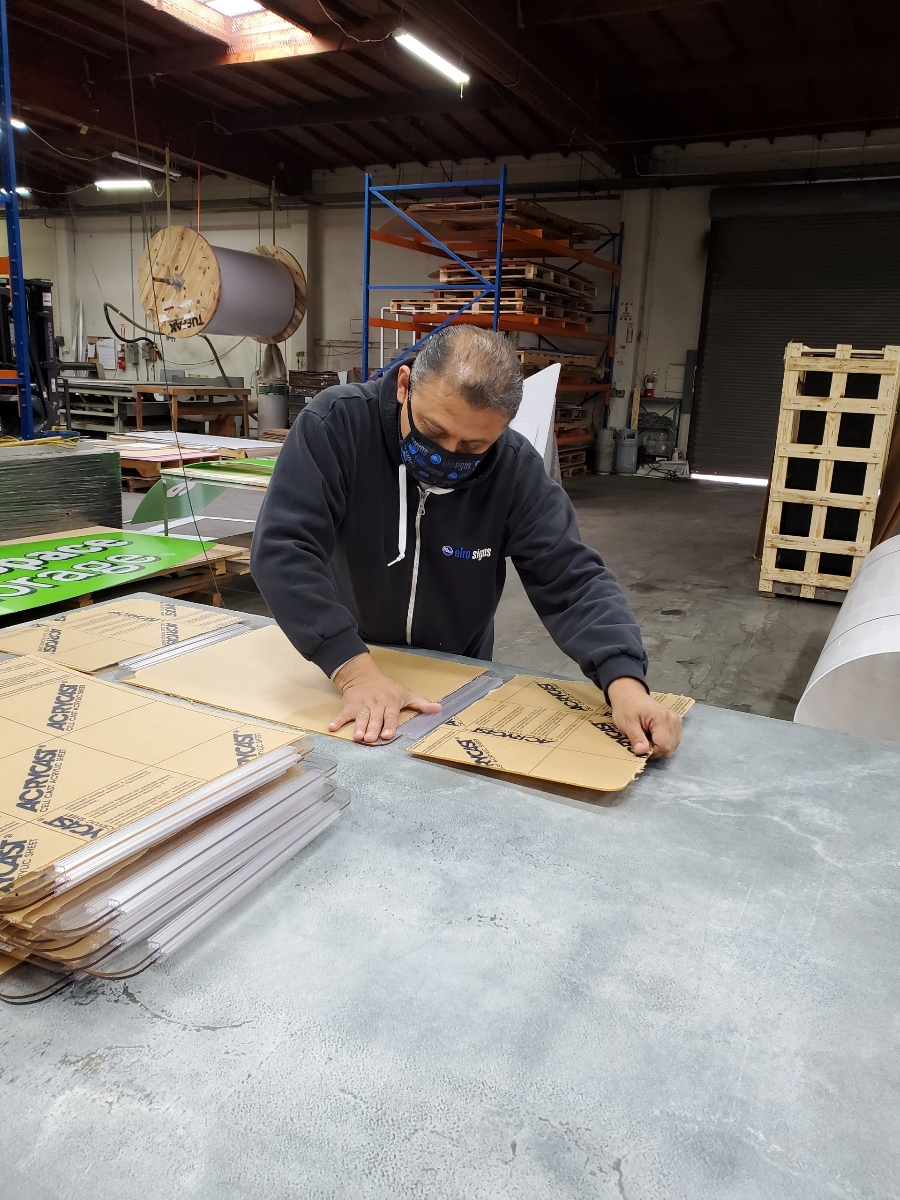 HELPING WITH COVID
WHEN COVID HIT AND THE WORLD SHUT DOWN, ELRO SIGNS RESPONDED.
OUR FEARLESS PRODUCTION TEAM CONTINUED TO SERVE ESSENTIAL BUSINESSES WHILE FOLLOWING APPROPRIATE SAFETY PRECAUTIONS.
WE SUPPORTED SEVERAL ELEMENTARY SCHOOLS BY PROVIDING ACRYLIC GUARDS. IN ONE CASE, WELL OVER 20,000 OF THEM.
WE ASSISTED MANY CLIENTS WITH 1,000's of DECALS AND MANY ACRYLIC GUARDS TO KEEP THEIR WORKPLACES SAFE AND TO HELP PREPARE FOR A SAFE RETURN TO WORK IN THE USA AND BEYOND. OUR ORGANIZATION WAS COMMITTED TO OUR DEDICATED TEAM AND THERE WERE NO LAYOFFS, REDUCTIONS IN BENEFITS, NOR TERMINATIONS.
OUR REMOTE TEAM MEMBERS CONTINUED TO PUT FORTH THEIR BEST EFFORTS AND KEEP ALL ON TRACK. WE OFFERED SUPPORT TO MANY LOCAL GOVERNMENTS, BUSINESSES AND CHARITIES TO OFFER OUR ASSISTANCE.